Installing a retractable patio in the outdoor area of your Sydney home allows to enjoy your outdoor space and its surrounding areas, no matter the weather or time of year. 
That said, allow the Patios Coast2Coast team to elevate your outdoor living experience with our functional and stylish range of retractable patio roof designs available on the Central Coast & Sydney! 
Cover Your Retractable Patio Roof or Pergola
Create a functional outdoor living area that will enhance your home and lifestyle with the smooth, simple, uncluttered lines of our flat roof design options. The versatile flat roof system can be configured to cover any area around your home. 
What sets our retractable patio roof apart from other roof systems is its self-supporting structure. This allows for easy installation anywhere, making it an ideal choice for outdoor settings, such as timber decks and patios in Sydney. 
Due to the system being flat, it is easy to enclose all four sides using Covered Zipscreens, louvred screens or glass sliding panels, making this roof the one to have for those areas critical for outdoor weather protection whilst entertaining. 
We proudly serve Sydney and the Central Coast, offering custom-made solutions to maximise your Outdoor Living space.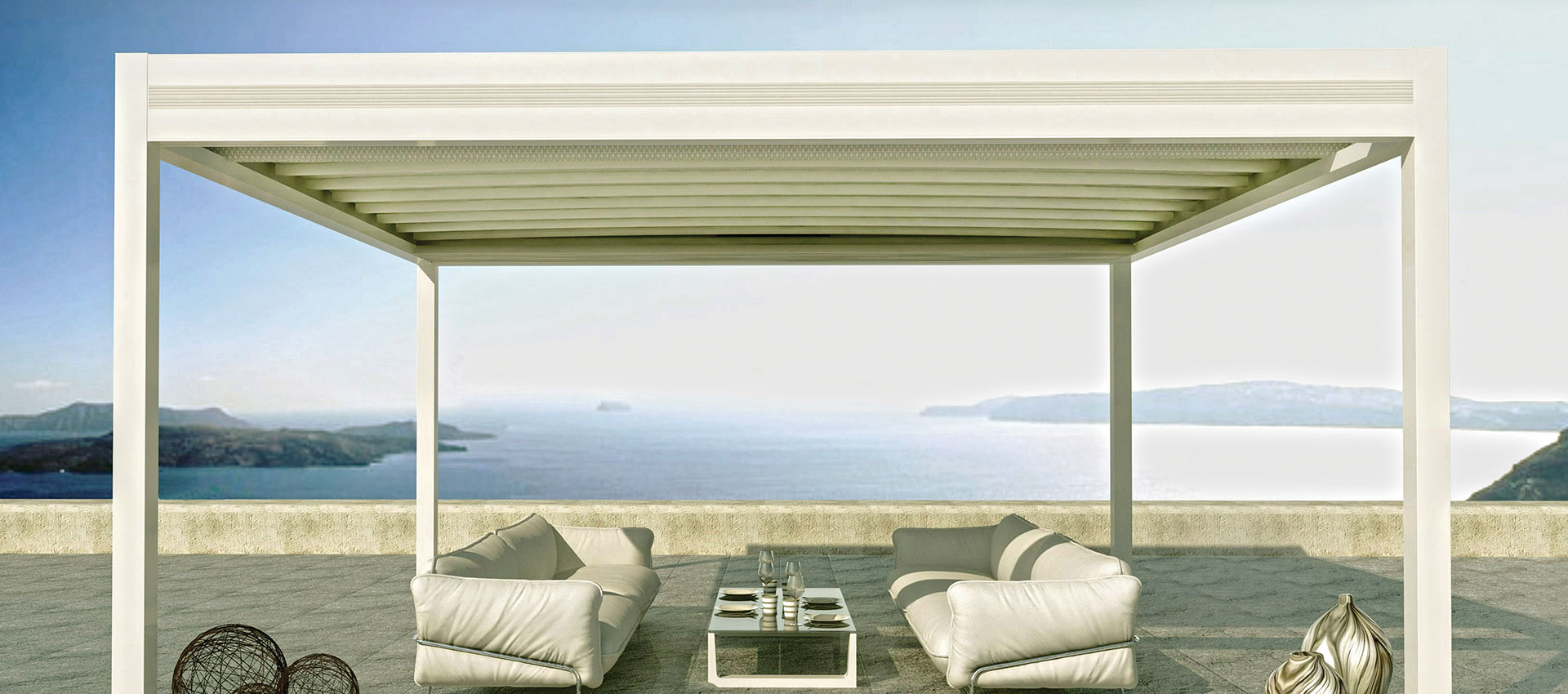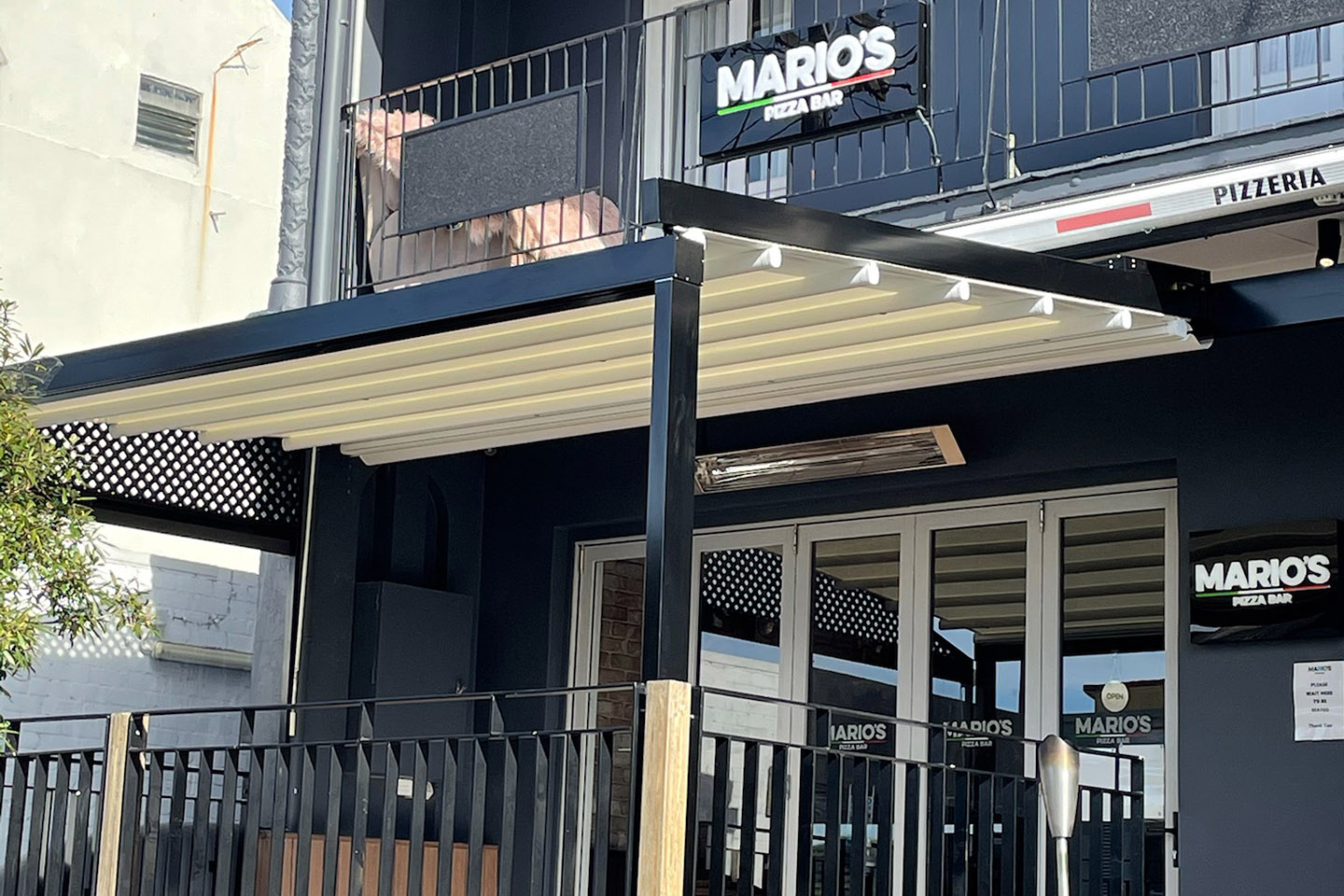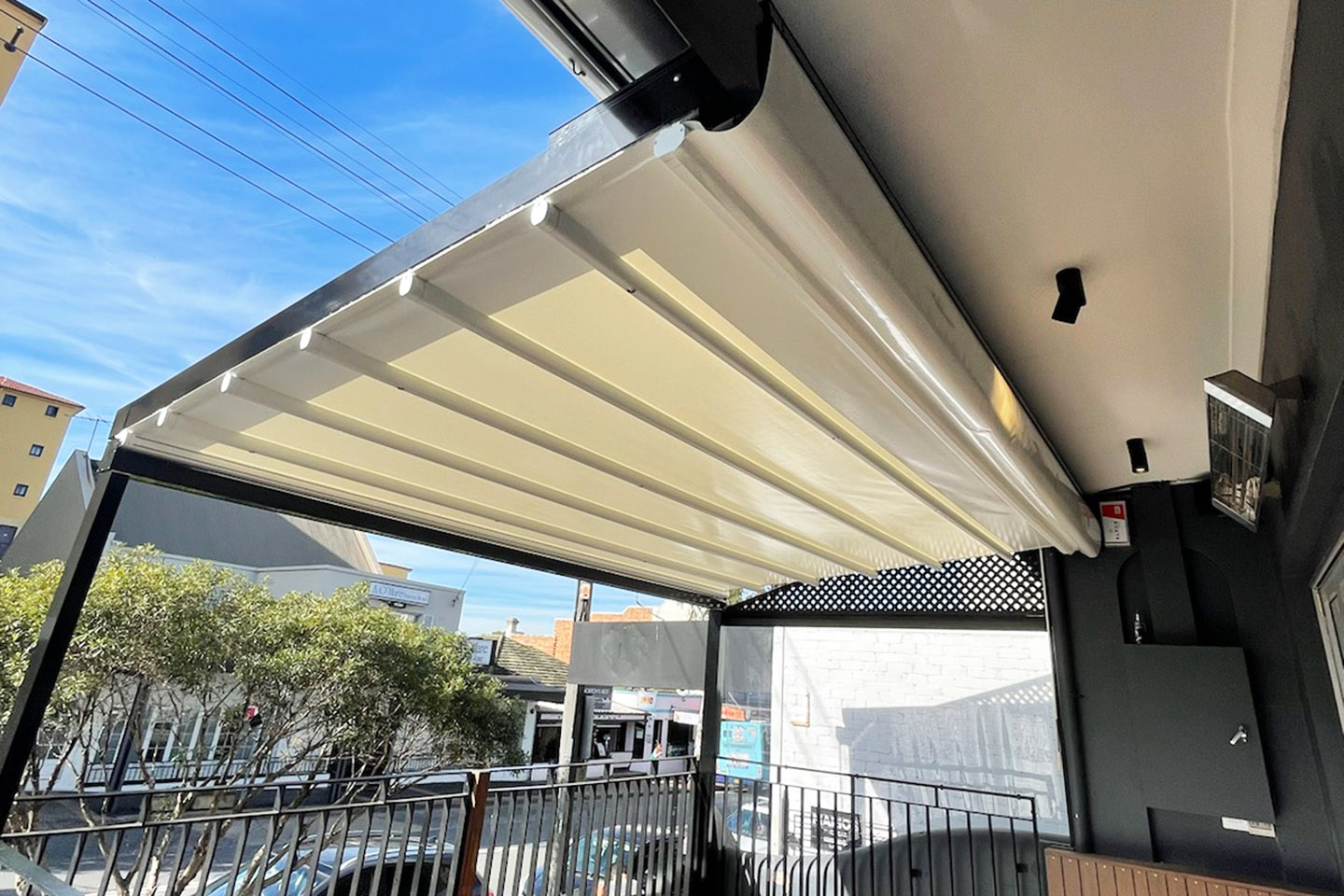 Discover the Advantages of a Retractable Patio Roof

 
Let's explore the advantages of a retractable patio roof and discover how it can enhance your outdoor lifestyle. 
Unobstructed Views
Unlike permanent roofing structures, a retractable patio allows you to fully enjoy the surrounding views when the roof is retracted.
Natural Ventilation
This feature promotes airflow and keeps the space fresh and comfortable, especially during warm seasons. 
Privacy Control
This gives you the flexibility to control your privacy levels, especially if you want to shield your patio from prying eyes or create a secluded oasis. 
Seasonal Adaptability
In summer, extend the roof to provide ample shade and protection from the sun's heat. During winter or cooler months, retract the roof to allow more sunlight and warmth into your outdoor space. 
Noise Reduction
The retractable roof, when closed, acts as a sound barrier, reducing noise from outside sources such as traffic or neighbouring properties. This feature helps create a peaceful and tranquil outdoor environment. 
Trust Patios Coast2Coast for Your Outdoor Upgrade Needs
Experience unrivalled excellence in patio roof services with Patios Coast2Coast. Discover the perfect style, functionality, and versatile combination with our retractable patio roof solutions, including external aluminium louvres and opening louvre roofs. Trust us to bring your vision to life and create a breathtaking outdoor oasis you'll love for years. 
Allow us to convert your outdoor area into a magnificent oasis that will captivate everyone, guaranteeing your long-lasting enjoyment of its beauty and comfort.