Are you looking to transform your outdoor space into a stylish and functional retreat? Look no further than our range of flat roof pergola. With their sleek and contemporary designs, it's not surprising why this outdoor feature has become a popular choice among homeowners in Sydney. 
Whether you want to create a shaded area for relaxation or an outdoor entertainment space, our flat-roof pergolas are the perfect solution! 
Stunning Flat Roof Pergola for Your Outdoor Oasis

 
We design and install flat roof pergolas that seamlessly blend with your existing architecture and enhance the overall aesthetics of your property. Our team of skilled professionals understands the importance of creating outdoor spaces that reflect your style and meet your specific needs.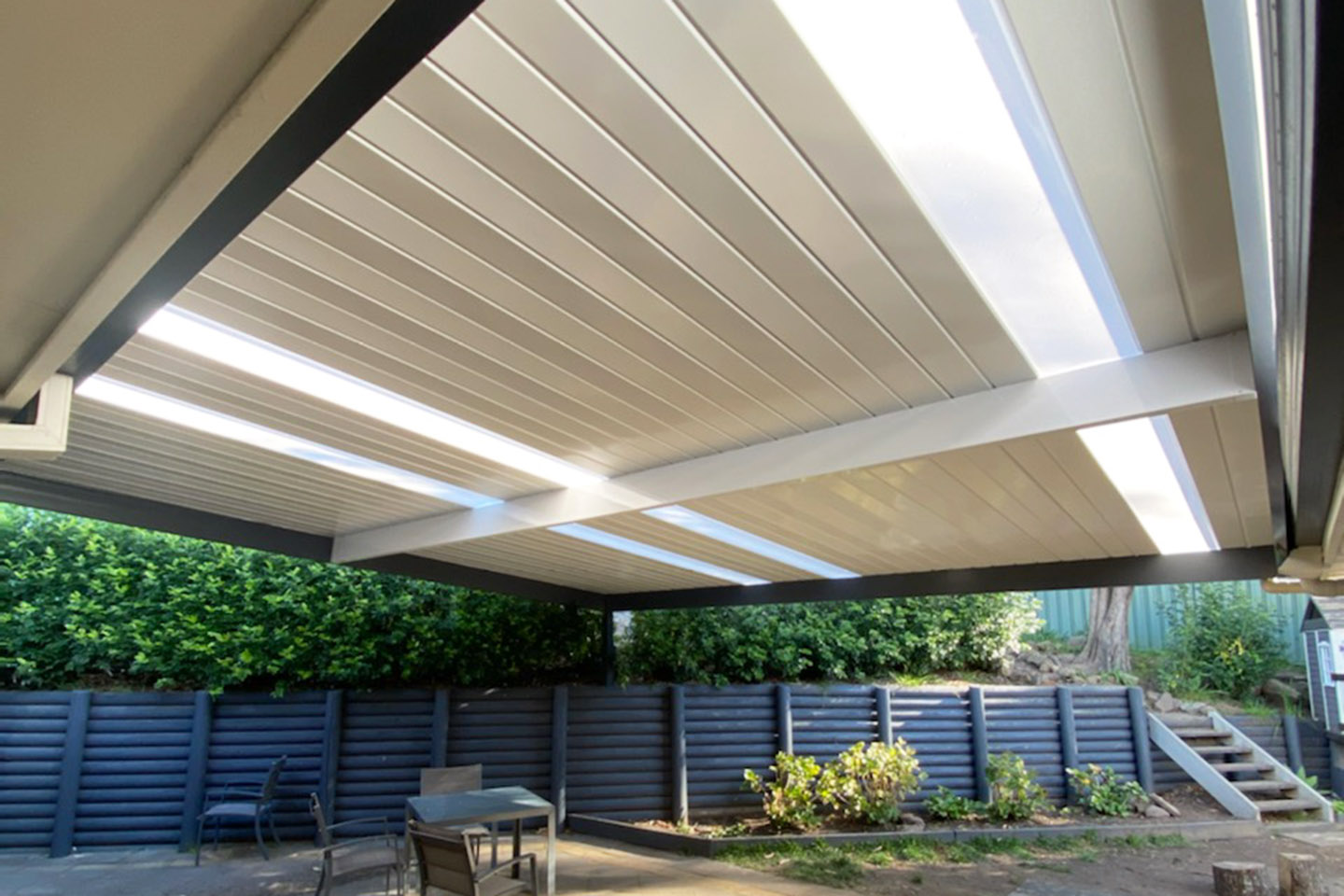 The Benefits of Flat Roof Pergola
If you decide to install this feature in your outdoor space, you can experience and reap the following benefits. 
Modern and Stylish
They exude a contemporary and minimalist appeal, making them a perfect addition to any modern home. The clean lines and sleek design create a sophisticated outdoor space that will impress. 
Versatile Design 
Whether you have a small backyard or a spacious patio in Sydney, our flat roof pergolas can be customised to fit your space perfectly. You can choose the size, materials, and colours that complement your outdoor area. 
Weather Protection 
This outdoor feature provides excellent protection against the elements. The flat roof design allows rainwater to drain quickly, keeping your outdoor space dry and comfortable even during rainy days. Additionally, you can opt for additional features such as adjustable louvres or a Vergola roof to control sunlight and maximise shade. 
Increased Property Value 
While elevating your living experience, you are also adding value to your property. Potential buyers are attracted to well-designed outdoor spaces that offer functionality and style, making your home more appealing in the real estate market. 
Transform Your Outdoor Space Today

 
Ready to create a stunning outdoor oasis with a flat-roof pergola? Contact Patios Coast2Coast today for a free consultation. Let our team of experts help you design and build the perfect flat roof pergola that complements your lifestyle and enhances the beauty of your home. You can also have them install insulated patio roof, opening louvre roof, or even Vergola roof. 
Why Choose Our Flat Roof Pergola?
Our team of professionals has the expertise to create stunning flat roof pergolas that exceed your expectations. Best of all, we provide personalised attention and excellent customer service from the initial consultation to the final installation. Not only that, but we also use quality materials and employ skilled craftsmanship in every project. 
With our flat roof patio, you can enjoy the perfect blend of style and functionality. Our dedicated team of professionals goes above and beyond to design and construct stunning flat roof pergolas that not only meet but exceed your expectations.