Oasis Flat Roof
Create a functional outdoor living area that will enhance your home and lifestyle with the smooth, simple, uncluttered lines of the flat roof. The versatile flat roof system can be configured to cover any area around home.
It is ideal either as a single unit, or incorporated with a gable roof, curved roof, or pergola system. Available as either a freestanding structure or attached to the home it can be used as a verandah, patio or pergola. With the addition of rooflite you can supply filtered light to the underside, for an effective and versatile roofing solution.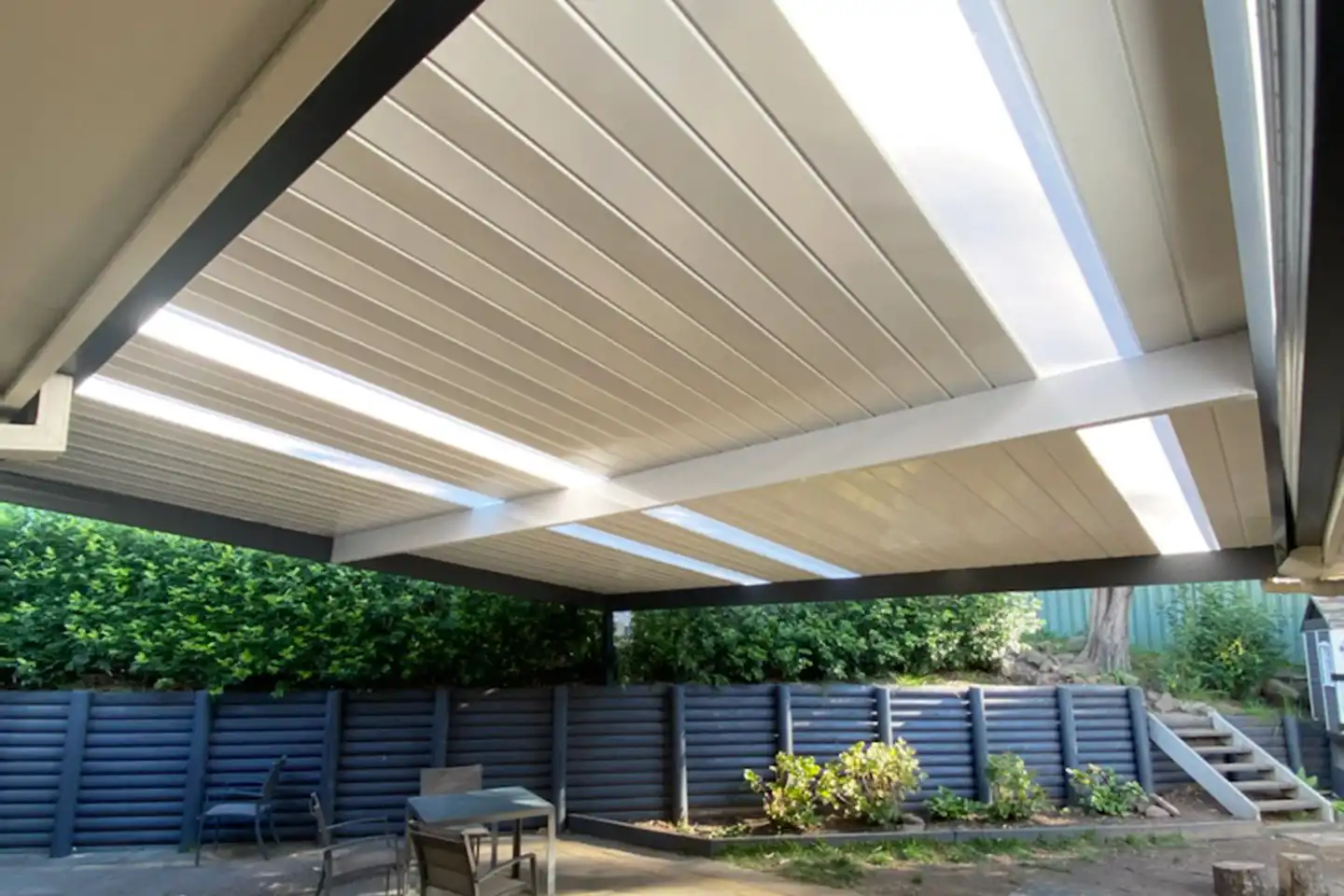 Modern Classic
The gable roof of a Central Coast patio or pergola has an open feel to it that will enrich your home or outdoor entertaining area. Attractive and durable, your gable roof will stand the test of time and can be enjoyed by you, family and friends year-round – whether sheltering from the heat, wind and rain!
With the advantage of extra height, your new Gable Roof can compliment existing styles and can also incorparate Ceiling Fans and Skylights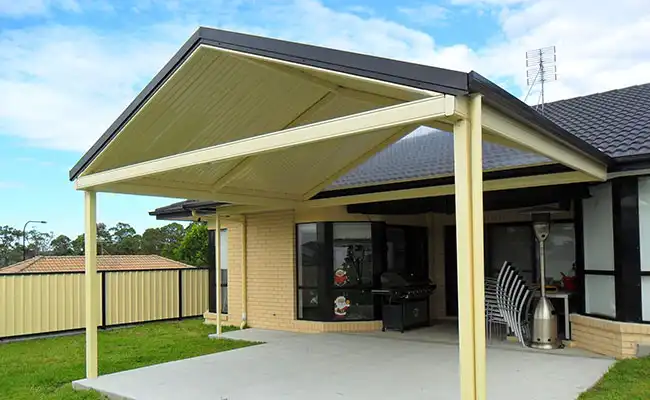 Lets Get Started…
Our friendly team are availbale for an on-site consultation to discuss your ideas and dreams. We can offer advice and a wide range of options to suit your needs and budget. You may be surprised what is possible to create your Perfect Outdoor Living Oasis.
Why choose Us?
With over 30 years experience as patio builders who specialise in pergola roofing, you can have confidence that we can handle jobs of any size or difficulty that the landscape of your property, or even local council, imposes on you. With a portfolio of over 100 patios in Sydney and the Central Coast, you can be sure that we communicate to you in a friendly, professional, and easy to understand manner.
This may be during the design stage, where perhaps you've got queries about if your home would be better suited with a retractable roof system or an opening louvre roof. Or after construction is finished, you would like another run through of the automated electronic features built into our Oasis opening roof systems.
By having our building materials manufactured at our factory off-site, our tradesmen will work with minimum disruption to your home life. Our whole team is polite, respectful, we all share the same ethos to produce for our customers the best patios Sydney and the Central Coast have for outdoor entertaining.