Insulated Pergola Roofing
Relaxing outside and enjoying the weather is great, but what if things get a little too hot? With our insulated roof panels, those concerns will be a thing of the past!  
Our outdoor-covered patios can protect you from the heat. And with our waterproof designs, you'll be comfortable when the weather turns. Rain or shine, our insulated roof options have got you and your patios in Sydney covered!  
Enjoy Cooler, Comfortable Outdoor Spaces with Insulated Patio Roofing 

 
Insulated patio roofs have many benefits, though the most obvious is to combat Sydney's harsh summer sun and cold winter temperatures.  
As a comfortable space for relaxing or entertaining, an insulated pergola roof covers your patio and opens its potential at the same time. Our insulated patio roofs provide comfort all year round, so you can maximise your outdoor space. 
Aside from keeping you cool in the summer; these can reduce the noise from the rain with low maintenance and durable construction that will last for years. Outside of the weather benefits, insulated roofing reduces your energy costs and carbon footprint, all while increasing the value of your property!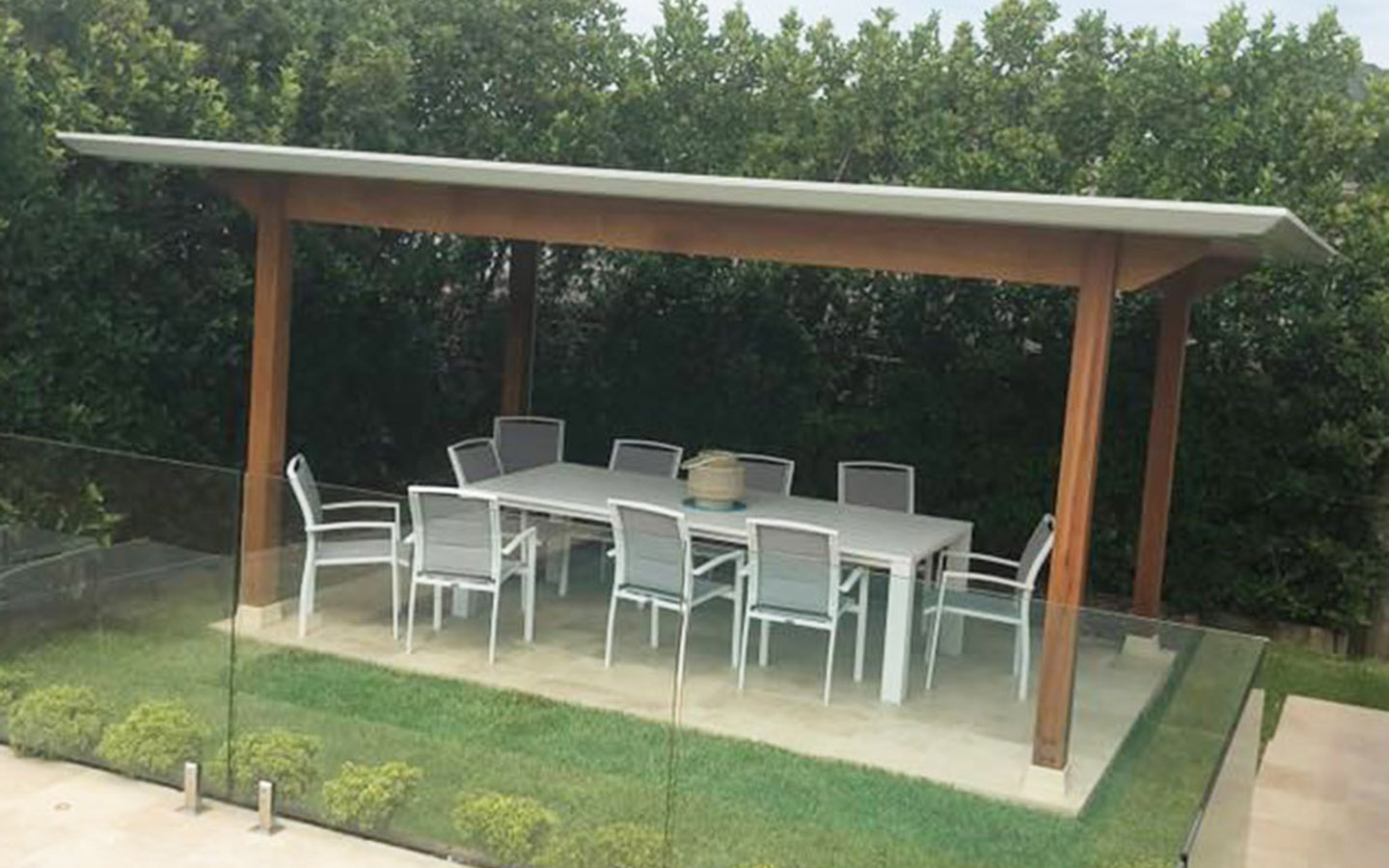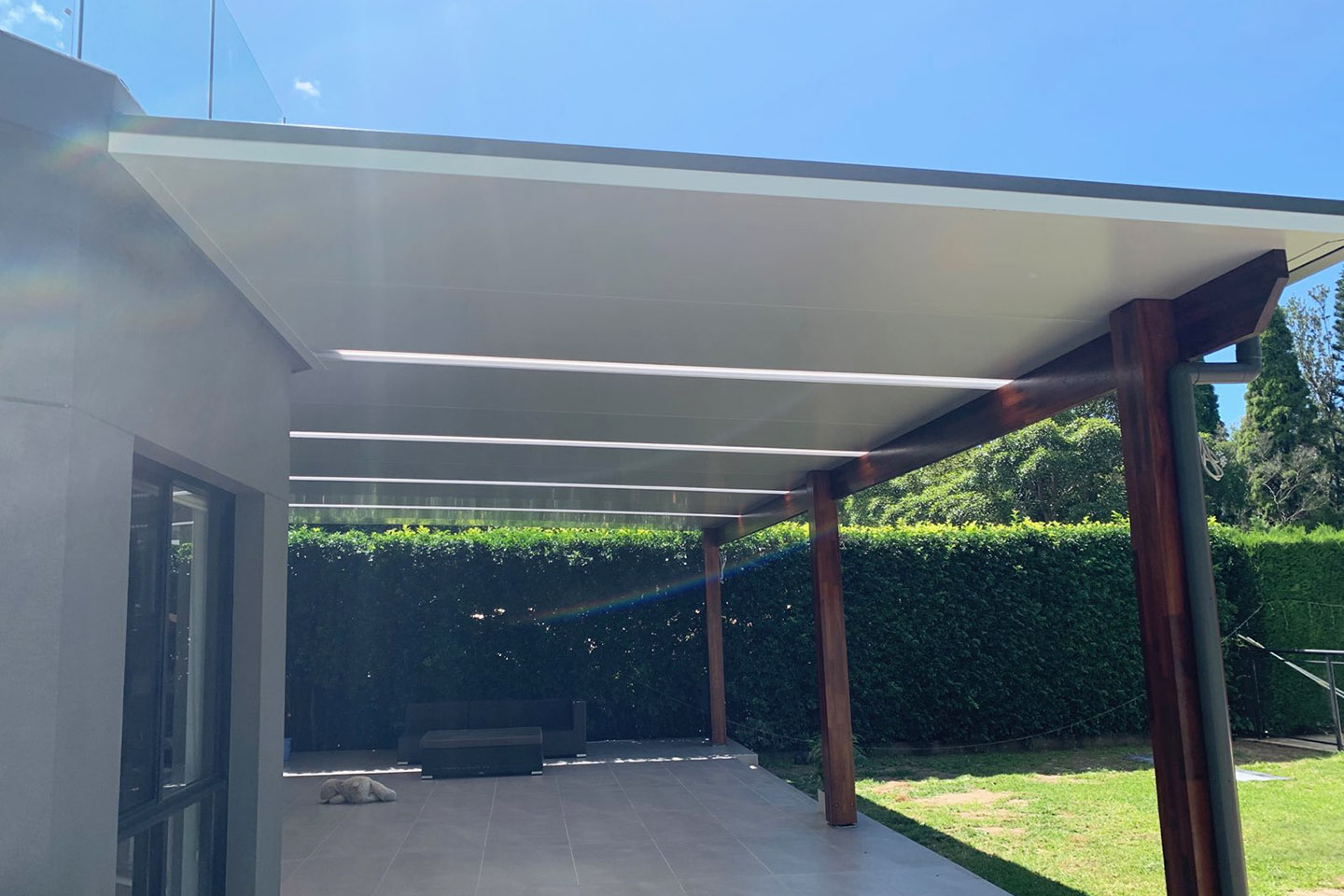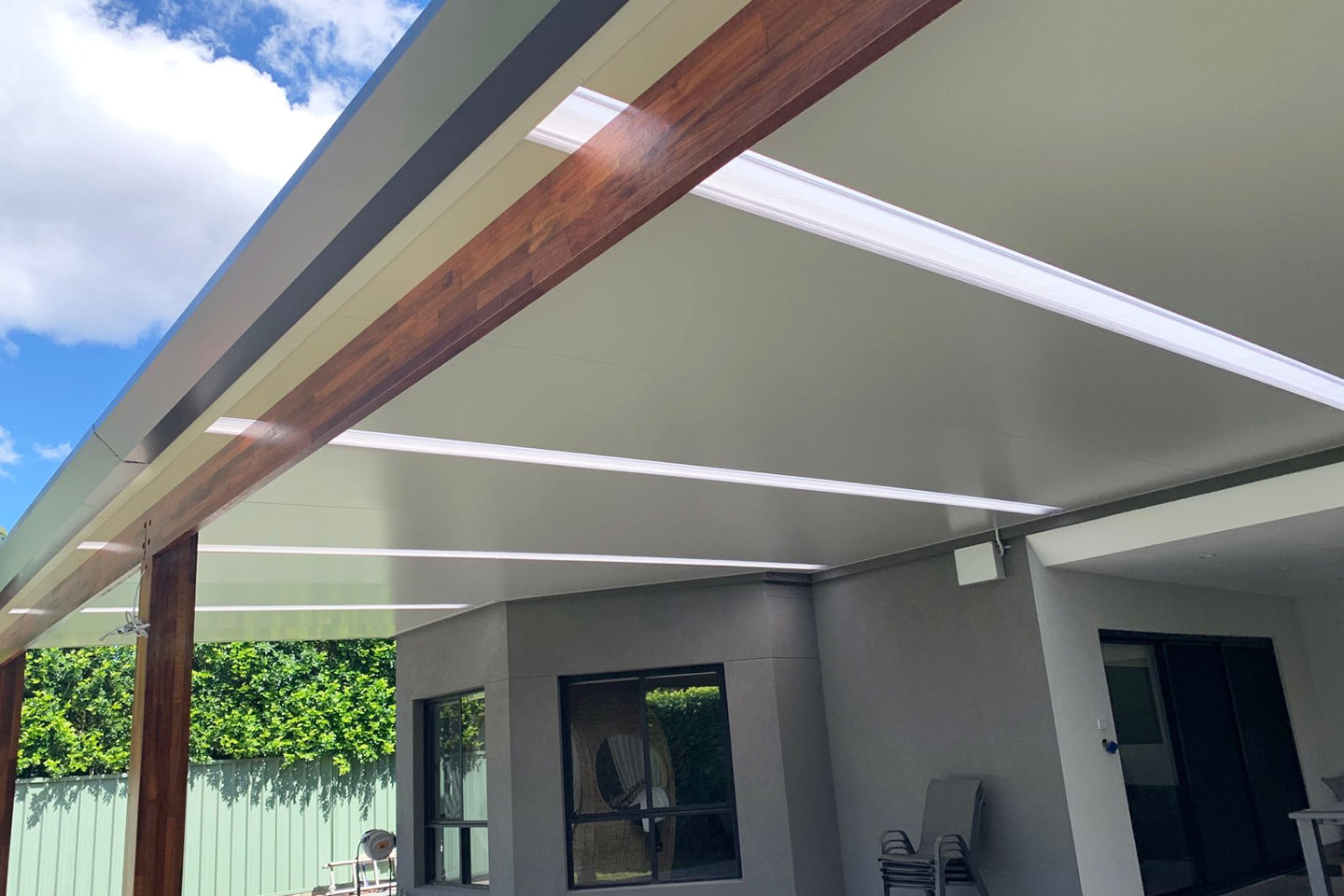 Let

Us

Bring Comfort to Your Outdoor Space

 
Our expertise in insulated patio roof installation ensures a seamless process that brings lasting benefits. Our team of skilled professionals will handle every step, from initial planning to the final touches, to ensure they are perfectly installed. 
Why Choose Our Insulated Patio Roofs?
With our commitment to quality, expertise in installation, and dedication to customer satisfaction, Patios Coast2Coast is your go-to choice for your roofing needs. We also install external aluminium louvres and opening louvre roofs if that's what you need. Contact us today for an on-site consultation and let us help you create the perfect outdoor oasis with our top-notch insulated patio roofing services! 
We also offer a range of features that enhance your outdoor experience. Firstly, our exceptional thermal insulation properties keep you cool during scorching summers and cozy during chilly winters. 
Additionally, they are built to last, and their waterproof design and durable construction provide long-term protection against the elements. You can say goodbye to worries about leaks or damage caused by rain or extreme weather conditions.