Stack the deck in your favour with some of the finest timber decks and timber pergola designs on the Central Coast & Sydney, here at Patios Coast2Coast! 
Extend Your Entertaining Area with Timber Decks and Timber Pergola Designs
Decking is a great way to extend your home outwards, providing a larger area for entertaining or relaxing. Like adding an extra room to your house at a fraction of the cost, decking provides a multi-purpose living space that you can fully customise. Our naturally beautiful timber decks option will add value to your property while instantly upgrading the aesthetics and creating a welcoming area for you, your family and your friends to enjoy. 
There's nothing quite like a summer evening sitting outside under your verandah decking. Decking is the smart choice whether you want your own outdoor space to unwind after a long day, an elegant addition to your outdoor pool space, or a flexible outdoor kitchen or bbq area.  
Patios Coast2Coast has the experience and the expertise to deliver excellent decking solutions for Sydney & the Central Coast. We'll work closely with you to find timber pergola designs that suit your needs, whether expanding upon one you've chosen or helping guide you towards the best option. 
Our deck builder options can level out the uneven ground and turn hazardous slopes into stylish statements without expensive landscaping. Decking is just one part of what we offer—why not add to your patio's overall look and feel with a custom roofing option, too? This will also keep you nicely shaded from the sun and protected from the rain.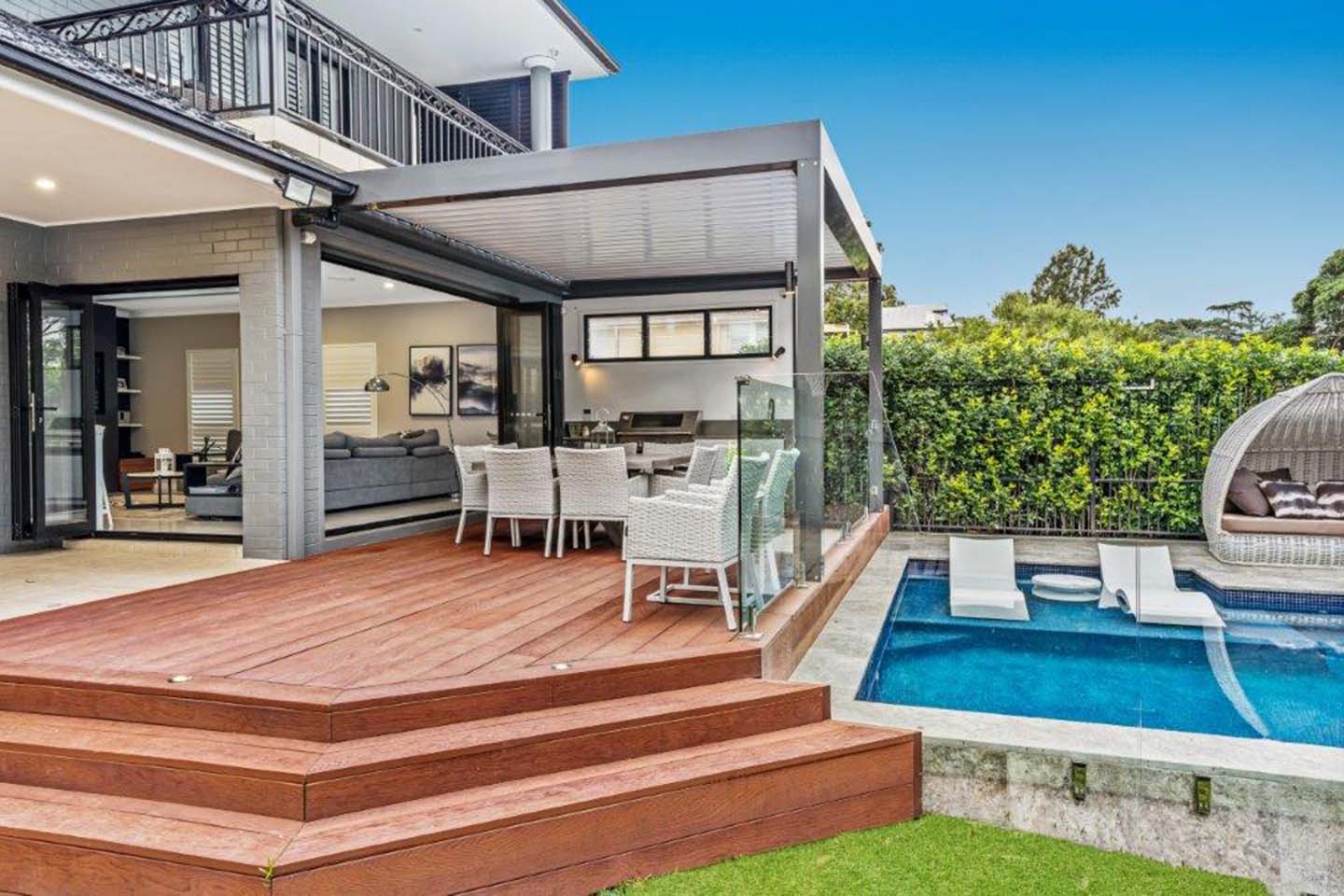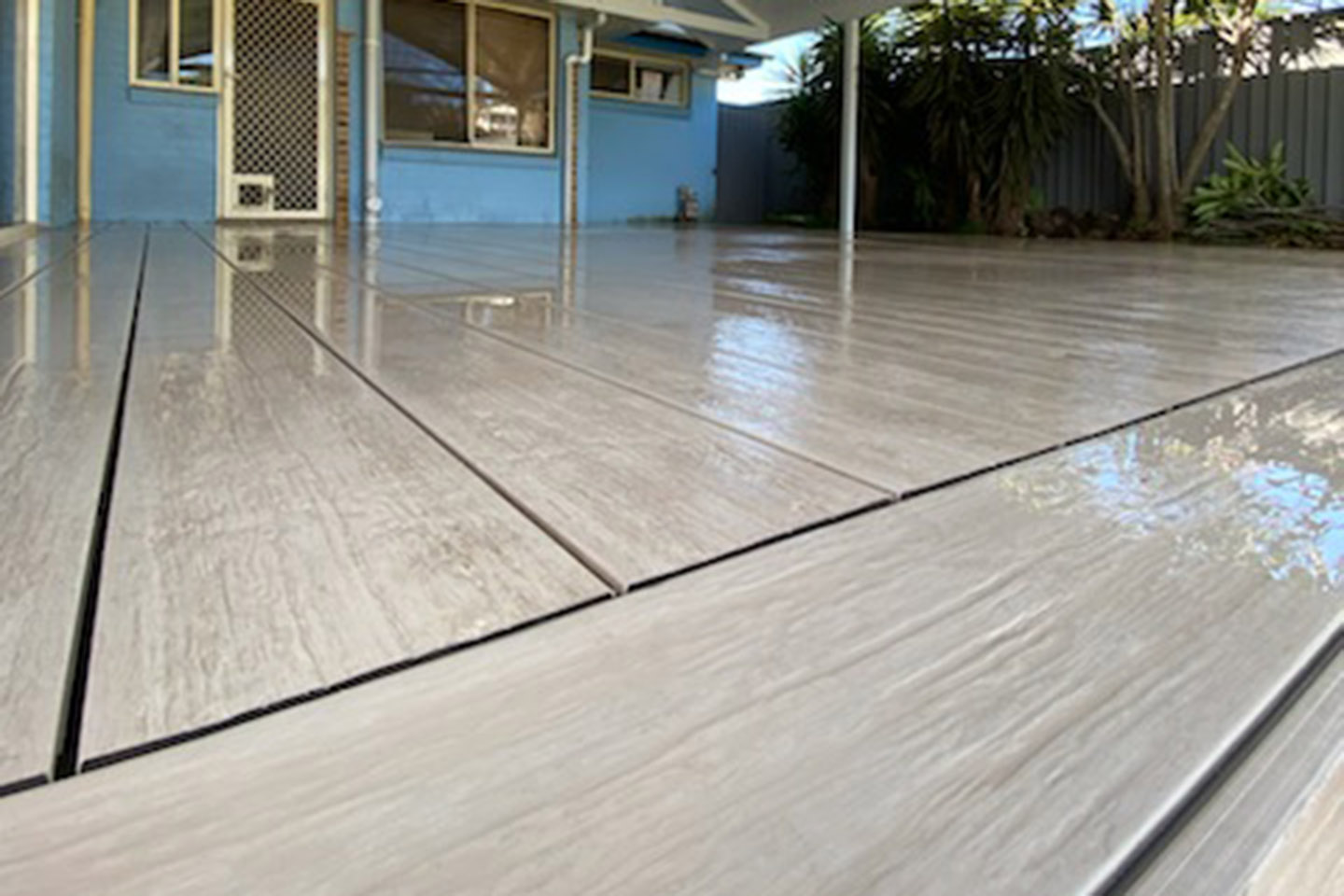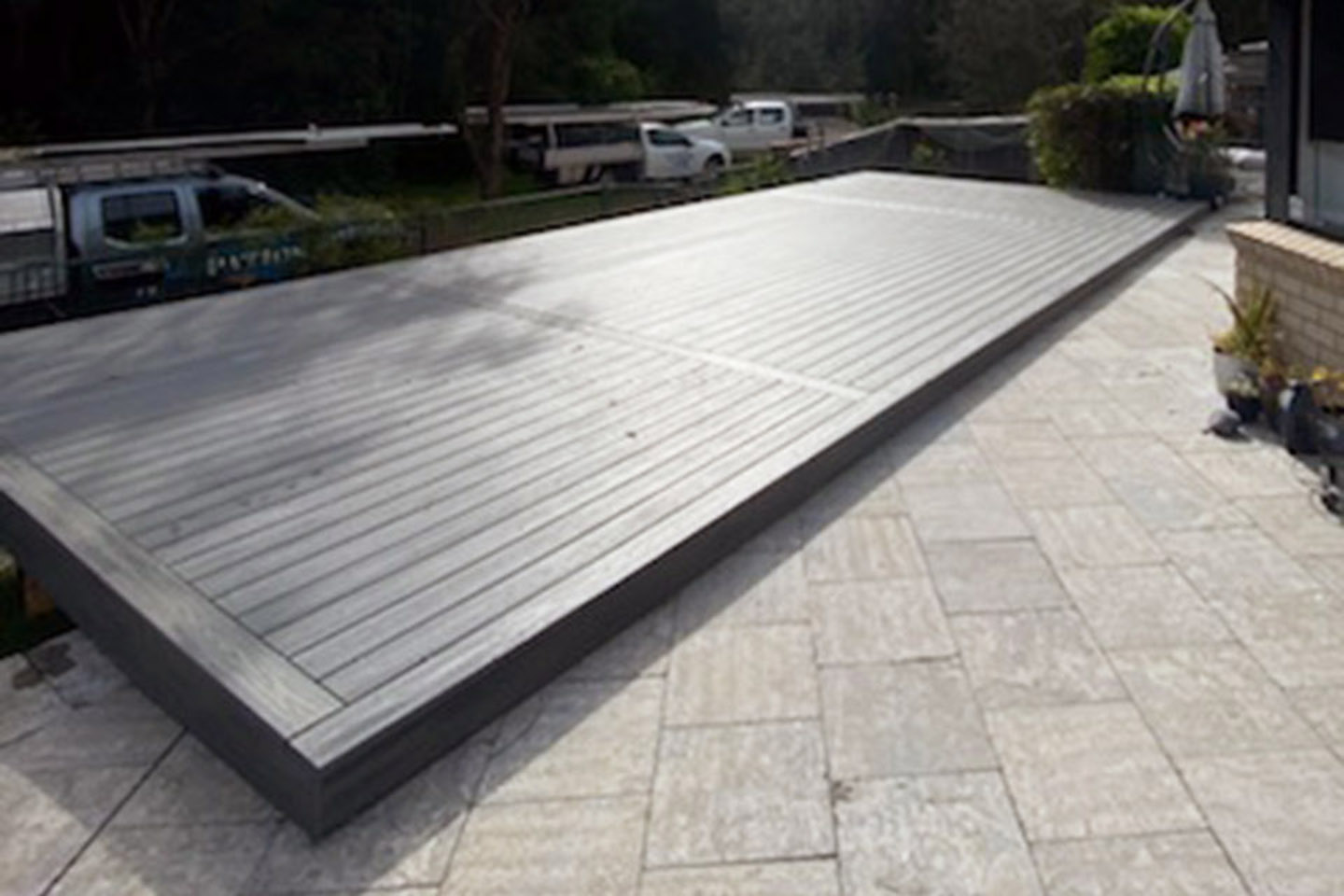 Lets Get Started…
We are committed to providing our clients with the best possible service, and you can trust that our friendly team are available for an on-site consultation to discuss your ideas and dreams. 
Whether you need timber pergola designs, timber decks, or both, we'll work with you to create a customised solution that fits your unique vision and lifestyle. You may be surprised by the possibilities you can come up with when building your version of a perfect outdoor living oasis.  
Why choose Us?
At Patios Coast2Coast, we understand that choosing the right timber deck design can be overwhelming. Our team of skilled professionals has years of experience designing and building beautiful, functional timber decks and timber pergola designs. We know the ins and outs of the industry and use the latest materials and techniques to deliver outstanding results that exceed your expectations. 
We also offer a wide range of customisation options to ensure that your timber decking or pergola design is tailored to your preferences. From the design process to the installation, we pay attention to every detail to ensure that your timber decking or pergola design is of the highest quality. 
At Patios Coast2Coast, rest assured that customer satisfaction is our top priority. We go above and beyond to ensure our clients are happy with their decking design and our services. Choose us for your timber decking and pergola designs today so we can help you create a perfect outdoor living oasis!