Benefits of Pergola Roofs

 
One of the main benefits of a pergola roof is that it provides shade and shelter from the sun, rain, and other elements, making it an ideal addition to any outdoor living space. This means you can enjoy your patio, deck, or garden area year-round, regardless of the weather conditions. 
But other than that, here are other benefits of installing a pergola roof for your property:
Provides shade and shelter – a pergola roof is made to protect you from the sun, rain, and other weather elements. This means you can enjoy your outdoor living space year-round, regardless of the weather conditions. 
Enhances curb appeal – A pergola roof is a beautiful and elegant addition to any outdoor space. It can enhance the aesthetics of your home or business establishment and add value to your property. 
Meets your personal preferences – Pergola roofs are highly customizable and can be made to fit any client's needs, as there are a lot of styles, colours, and materials to choose from.
Gives additional functionality to your space – A pergola roof provides additional functional space for your property. With a pergola roof, you can already experience a variety of outdoor activities, such as dining, lounging, and gardening, you have never tried before.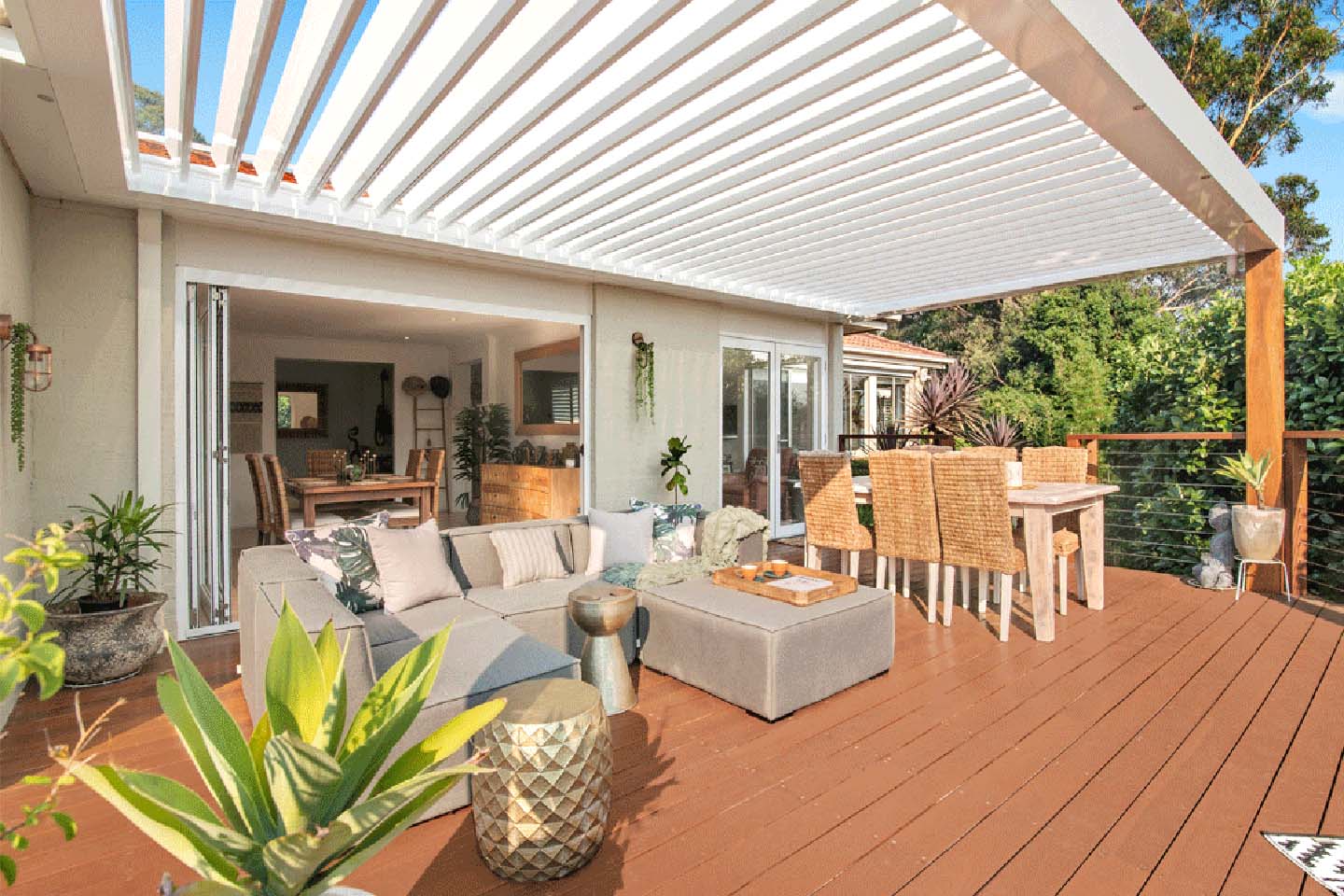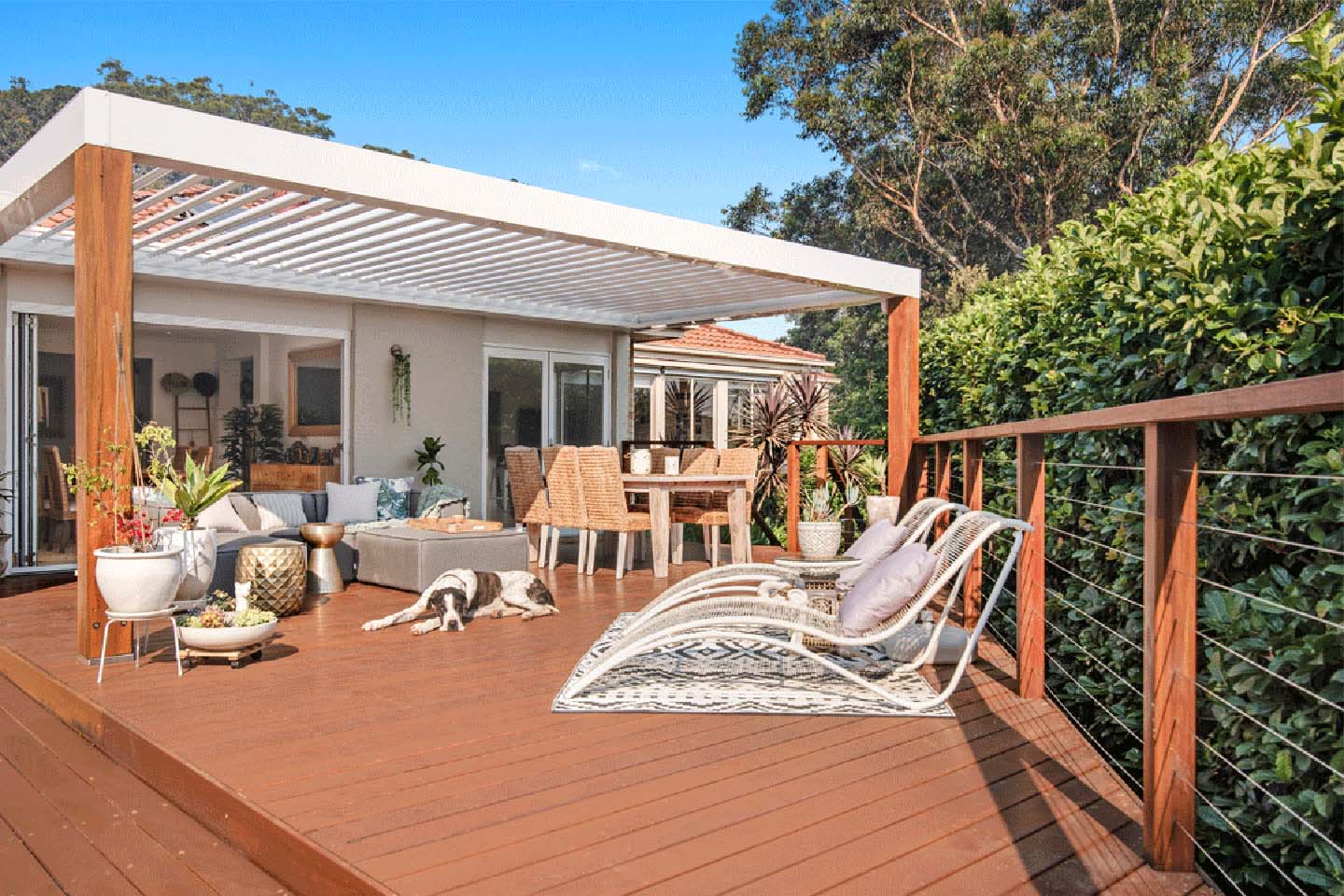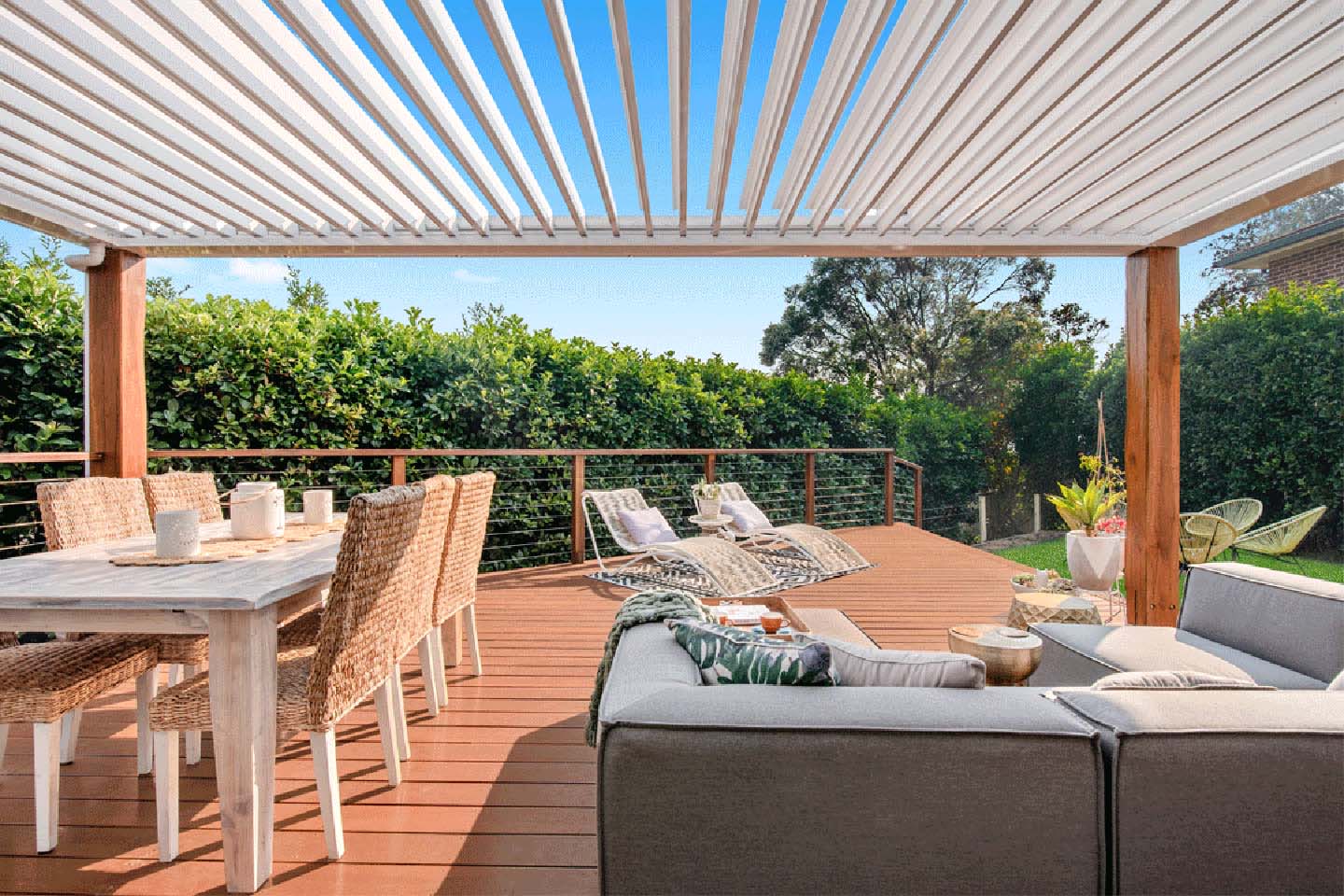 It's Easy To Get Started…
Are you looking to add a stylish and functional element to your outdoor living space? A pergola roof is a perfect addition to any home or business. Patios Coast2Coast is your premier provider of top-quality pergola roof services in Australia, boasting a wide range of pergola roof designs.  
Our pergola roof designs are both beautiful and functional, and they can turn any outdoor space into a cozy, welcoming oasis. Our team of experienced builders can create custom pergola roofs to fit your specific needs and preferences. 
Let Patios Coast2Coast Build Your Dream Outdoor Living
At Patios Coast2Coast, we pride ourselves on our commitment to quality and customer satisfaction. Our team of professional pergola builders will work closely with you to cater to your specific needs and preferences and will build pergola roof designs, including louvre patio roofs and aluminium privacy screens, that meet your exact specifications. 
We can guarantee you that our pergola roof designs can help you create the perfect look for your outdoor space. Our expertise and resources will help you achieve any pergola roof design style you desire, be it a sleek and modern appearance, a more traditional and rustic appearance, and many more. 
If you're ready to enhance your outdoor living space with a beautiful and functional pergola roof as well as opening louvre roofs, look no further than Patios Coast2Coast. Get in touch with us today at 1300 262 786, and let us help you create the outdoor living space of your dreams.